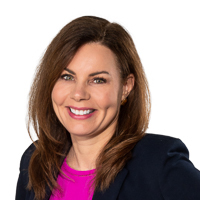 Rebecca Gomez, Ph.D., LCSW
Associate dean for academic and student affairs and associate professor
Email: gomezr@vcu.edu
Phone: (804) 828-4982
Ph.D., University of Texas at Austin
M.S.W., Texas State University
B.A., psychology, Texas State University
Notable awards, honors and appointments
2020: Council on Social Work Education, Distinguished Recent Contributions to Social Work Education.
2017: Center for Digital Education, 2017 Top 30 Technologists, Transformers, and Trailblazers.
2015: TxDLA Award for Outstanding Commitment to Excellence and Innovation in Distance Learning by an Organization (program award).
Scholarship
Selected recent publications
Ryan, T.N., & Gomez, R.J., (2016). Trends in state budgets and child outcomes during and post child welfare class action litigation. Children and Youth Services Review. Available online 22 January 2016.
Ryan, T.N., & Gomez, R.J. (2016). What Does it take to close a Comprehensive Child Welfare Systems Reform Lawsuit? A Case Study Approach. Human Service Organizations: Management, Leadership, & Governance, 41(30), 2330-3131.