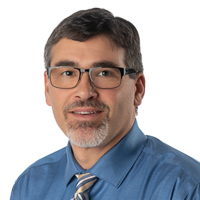 Geoff LoCicero
Director of communications
Email: locicerog2@vcu.edu
Phone: (804) 828-9335
M.L.I.S., University of South Carolina
B.A. journalism, Auburn University


Geoff LoCicero joined the VCU School of Social Work in July 2019 after previously working at the University of Southern Mississippi and the University of South Carolina.
Most recently, he was coordinator of digital marketing and communications for the School of Social Work at Southern Miss from 2017-19, after serving as the university's director of web services from 2009-17. He was the first director of web communications at South Carolina from 2005-09.

Geoff also worked from 2003-04 as a trainer and researcher at the Ifra Newsplex at the University of South Carolina, a public-private partnership that focused on the development of cross-media strategies and training for journalists in the U.S. and abroad. He presented in 2003 at the Special Libraries Association annual conference in New York City and attended training in 2004 at the Poynter Institute for Media Studies in St. Petersburg, Fla.

From 1995-2001, he worked as a copy editor and page designer in sports, news and features at The State newspaper in Columbia, S.C., where he earned the Ambrose G. Hampton Award for excellence on the news desk in 1997. From 1990-94, he was a sports copy editor and designer at the Birmingham Post-Herald, where he won state and national awards for headline-writing.

During his career, Geoff has had the opportunity to interview and write about College Football Hall of Fame coaches Steve Spurrier and Eddie Robinson, former Baltimore Orioles pitcher and 1989 American League Rookie of the Year Gregg Olson and Olympic gymnast Kim Zmeskal.
Geoff and his wife, Allison, have enjoyed exploring dining options in Richmond, especially in their Jackson Ward neighborhood.