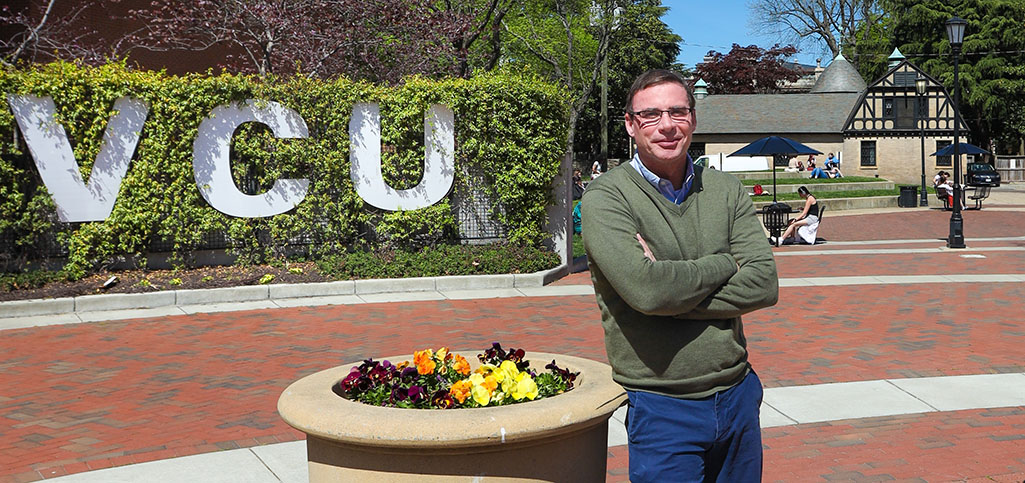 A message from Interim Dean Cuddeback
As interim dean, I am so pleased to welcome you to the Ramily and the Virginia Commonwealth University School of Social Work. VCU is one of the most diverse state universities, and embraces its Carnegie designations as a Research 1 and Community-Engaged institution, as well as a Minority Serving Institution. The university is committed to a diverse, inclusive and equitable university and world, and in 2022 was awarded the Higher Education Excellence in Diversity Award. Combining this commitment with cutting-edge research and education means student opportunity is limitless.
The school has been leading change for over 100 years. As part of our school, you'll engage our communities, confront social inequities, and collaborate with faculty and other students to champion social justice. We are practitioners, scholars and community leaders, and our commitment and passion lead us. We are the highest-ranked school of social work in the commonwealth of Virginia, and consistently among the top 30 nationally. Together, we listen, learn and activate change UNLIKE any other.
Our community ties run deep with over 500 community partners; students from 25 states, Washington, D.C., and stationed abroad as active-duty military; and faculty leading the way in high-impact community-engaged research and scholarship. If you are committed to making a difference, the VCU School of Social Work is the right place for you.
Please join us on Facebook, Twitter and Instagram to keep up with our school.
Go Rams!
Sincerely,

Gary S. Cuddeback, Ph.D., M.S.W., M.P.H.
Interim Dean and Professor
VCU School of Social Work