Apply to the M.S.W. Program
Ready to find your focus as an advanced practitioner? Review the resources below to find application guidelines, tuition and fees, financial aid opportunities, upcoming deadlines and how to get in touch with us. Then apply to join us.
#28

Ranked No. 28 in Best Graduate Schools for Social Work by U.S. News & World Report *
$18,000+

$18,145 is the average financial aid award for social work students seeking assistance (2019-20)
86%

86% licensure pass rate **
M.S.W. application deadlines
All applications are for the regular standing online format unless otherwise noted.
Oct. 5, 2022: For part-time online Spring 2023 start
Feb. 8, 2023: For advanced standing in the on-campus Summer 2023 and online Summer and Fall 2023 starts
March 1, 2023: For part-time online Summer 2023 start
March 22, 2023: For full-time online and full/part time on-campus Fall 2023 starts
May 31, 2023: For part-time online Fall 2023 start
For a full list of dates and deadlines, please see the link below.
Available online or on campus, full time or part time, and with options for advanced standing and dual degrees or certifications, the M.S.W. Program provides intensive, specialized coursework, research and field experience so our students can position themselves to make immediate impacts in the lives and communities they touch.
Prospective M.S.W. students may be considered for the Ruth Thalhimer Stern Scholarship when they apply for admission.
Around two dozen scholarships are available for current M.S.W. students through a competitive application process.
Yearlong research assistantship positions provide stipend and tuition assistance to incoming full-time M.S.W. students. These highly competitive positions include a rewarding and educational service component. Previous assistantships have provided students the opportunity to engage in faculty-led research and develop faculty mentoring relationships.
I chose the School of Social Work because of its history as an exemplary program, and I think I even cried when I got my acceptance letter because I was so overjoyed. My advisor, course instructors, field instructor and field liaison were exceptionally supportive and critically instrumental in my development during my generalist year."

Jennifer Leftwich (she/her), M.S.W. graduate and scholarship recipient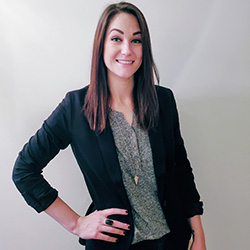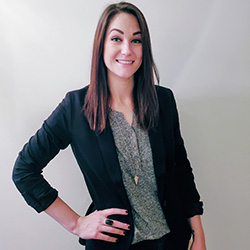 Rally in the Valley
Date: Thursday & Friday, Oct. 27-28, 2022
Time: 9 a.m.-5 p.m. ET each day
Location: Southeast 4-H Educational Center, 15189 Airfield Road, Wakefield, VA 23888
Rally in the Valley is a conference for B.S.W. students from all over Virginia to come together. VCU's M.S.W. Program will be there to talk about our advanced standing format and graduate school.
VCU B.S.W. students can apply for a scholarship to attend. Please email sswinfo@vcu.edu for more information.

Have questions?
Prospective students interested in an online M.S.W. option can contact onlinemsw@vcu.edu. For on-campus M.S.W. questions, please reach out to sswinfo@vcu.edu.