Admitted students
Congratulations on your acceptance to VCU's School of Social Work!
We cannot wait for you to join our community, and we look forward to helping you launch or advance your career as a social work practitioner.
In this section, you will find admitted student checklists, information on the school's various resources and guidelines by program to help with your next steps.
Explore admitted student resources
Guidelines by program
Accepting offers
We're excited that you've been admitted to the VCU School of Social Work. Make sure you accept your offer in time and check other important dates on the Accepted Students page. For more detailed information, see the first-year student checklist or the transfer checklist.
Scholarships and other financial aid
All outstanding freshman applicants are automatically considered for university-level scholarships if they apply for the fall semester by Nov. 1 — no separate application needed. Transfer applicants must submit VCU's online electronic application by March 15. An optional two-page essay may be submitted. For more information, see the VCU cost and aid and scholarships and funding pages.
Current B.S.W. students are eligible each academic year for a variety of school and university scholarships and other aid opportunities. The school emails instructions and application details in late fall or early spring. Selected scholarship recipients will be notified of their award via VCU email by the end of April.
The Child Welfare Stipend Program at VCU is a specialized academic program that accepts a small cohort each year, paying a $10,000 stipend per student. Current B.S.W. students may apply to start the program in the fall of their senior year. Each stipend recipient has a payback requirement to work at a local department of social services within Virginia, in prevention, foster care or adoption.
Orientation
Ram Ready Orientation for incoming fall students is held each summer, with sessions tailored for freshmen, transfers and veterans. Students starting in the spring semester will participate in Orientation in January.
During Orientation, you will connect with a School of Social Work student success advisor who can assist you with planning your course schedule and registering for your classes.
Make sure you reserve your space by registering for Orientation today. Families and/or supporters may also participate in a customized virtual Orientation and will be signed up for email notifications to stay connected.
Office of Student Success, School of Social Work
The School of Social Work's student success team is often referred to as OSS, and it has numerous supports and services to empower you to stay on course to graduation. Student success advisors will serve as a sounding board and referral source for academic and personal issues, stressing flexibility and, above all, empathy. To connect with your advisor, please fill out this form and an advisor will be in contact soon.
OSS oversees programs, events and student organizations within the school, manages processes and provides assistance regarding school and university scholarships for continuing students, sponsors career and job preparation workshops and networking, and addresses questions or concerns around school policies or documents.
Contact the Office of Student Success at sswadvising@vcu.edu.
When applying for colleges, I knew that VCU had a diverse population of students who were as exhilarated as I was to be a part of a community dedicated to seeking equality and justice for those who are most in need."

Grace Conklin (she/her), 2022 B.S.W. graduate and scholarship recipient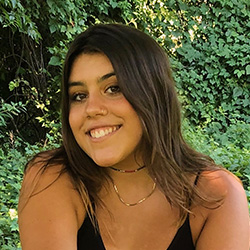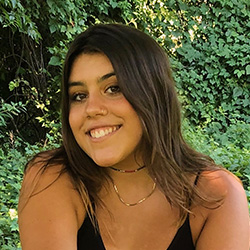 I chose VCU for my graduate-level studies because of their values in diversity and seriousness about practical learning experiences. I decided to pursue a degree in social work to help marginalized populations, like the LGBTQ+ community and low-income individuals, obtain access to resources and quality care."

Calvin Bartelle (he/him), 2021 M.S.W. graduate and scholarship recipient