Donors
Help support the next generation of social workers by giving to VCU's School of Social Work.
Your contributions help our students purchase books, continue with their studies through personal emergencies, access authentic field experiences and more.
How to give
Thank you for helping to support social work students as they strive to make change in our communities.
Donors can visit the School of Social Work giving site and select the intended fund. Next, choose for your gift to be one-time or recurring, enter the amount and search the provided database to see if your employer participates in donation matching.
School's philanthropic priorities
You can choose to make a gift to the School of Social Work or direct it to one of the funds supporting the school's philanthropic priorities:
Annual Fund
The Annual Fund provides an opportunity for alumni, donors and community partners to support the school's most prominent initiatives. These initiatives create opportunities for students to exercise their social work skills in ongoing projects that respond to the needs of our most vulnerable populations. Gifts to this fund provide student stipends to recognize their time and commitment to the school and the community with financial support.
Pay It Forward
The Pay It Forward fund provides social work students in all academic programs with financial support when faced with an unexpected, unforeseen and unavoidable emergency expense that may be related to an accident, illness, death of a family member, fire damage, job loss or need for temporary housing. We acknowledge that students are often faced with life-altering circumstances that have the potential to derail successful academic progression toward their degree. The goal is to ensure students have access to emergency resources, up to $500 in a single award.
Field Fund
The Field Fund advances the student experience while allowing opportunities to advocate for authentic community partnerships that promote community justice and integrate invaluable learning experiences that center connection and relationship building. The fund will help defray cost-of-living expenses and tuition restraints, reducing the need for extra jobs and post-graduation debt; will provide supervision at community partners that do not have on-site social workers, expanding capacity; and provide the possibility of events and training for alumni and community partners.
Faculty Excellence Fund
Through an innovative curriculum, diverse field experiences and ambitious and cutting-edge research priorities, social work faculty inform the leaders of today and prepare the leaders of tomorrow by pursuing collaborative and impactful projects in teaching, research and service to the community. In support of those initiatives, the Faculty Excellence Fund will create:
Programmatic funds to establish research incubators in areas affecting vulnerable populations
Funds to support individual faculty and student research, retaining our most talented and supporting new initiatives and pilot projects in emerging areas
Dean's Circle
Dean's Circle is a recognition giving society for annual donors who make significant contributions to the school in support of the Annual Fund, scholarship endowments and current funds, or who have made planned gifts. Donors may also receive customized programs and access to special opportunities or courtesies. Please reach out to our Development team to learn more.
My scholarship has allowed me to experience academic expense relief like never before by purchasing required textbooks and course materials."

Oscar Kemp (he/him), B.S.W. student and multiple scholarship recipient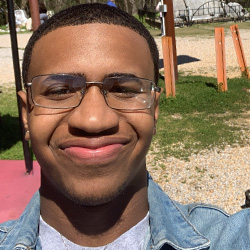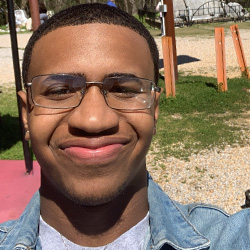 Questions about giving
For questions or additional information on making gifts to the School of Social Work, please reach out to James Romanik at (804) 827-3631 or give2vcussw@vcu.edu.