Apply to the B.S.W. Program
Ready to join other students who are passionate about making a difference in people's lives? Explore our resources to help you get started, and contact us if you have questions along the way.
$18,000+

$18,145 is the average financial aid award for social work students seeking assistance *
61%

61% of students enter our B.S.W. program as transfers **
25

25 is the average class size for social work-specific courses ***
B.S.W. application deadlines
Freshman fall regular decision: Recommended fall deadline is Jan. 15
Transfer fall regular decision: March 15 for a decision by May 1 and then rolling admissions
Freshman/transfer spring regular decision: Nov. 1
Scholarship consideration (Presidential, Provost and Deans') fall only: Nov. 1
Deadlines may occasionally be adjusted for holidays or other reasons in a given year. Please check VCU's admissions site to confirm the most current dates.
B.S.W. admissions
Students interested in the B.S.W. degree must apply for general admission to VCU and can declare social work as their major at that time. Doing so will classify them as lower-level social work students and signify that they are completing the required general education pre-professional curriculum classes. Upon completion of pre-professional requirements and reaching junior standing, students can register for courses in the major.
Our on-campus, full-time B.S.W. Program prepares students for beginning-level social work practice by engaging them in a constant evaluation of what it means to work for the well-being of others and what a tremendous ethical responsibility and privilege it is to call oneself a social worker.
Transfer to VCU's B.S.W. Program
Joining VCU from another institution can be a big life transition. Fortunately, the School of Social Work's Office of Student Success works in tandem with the VCU Transfer Center to make sure students feel connected as soon as they step on campus.
The VCU School of Social Work's transfer agreement allows eligible Brightpoint Community College and Reynolds Community College students to earn their Bachelor of Social Work at VCU in as little as two years. Complete your associate's degree in human services with a pre-social work specialization at Brightpoint or Reynolds, and you can seamlessly transfer to VCU's nationally ranked School of Social Work.
Additional pathways for transfers:
After graduation, I will pursue my M.S.W. with a concentration in administration, planning and policy practice. My career goals include directing a public housing agency and serving in public health roles."

Oscar Kemp (he/him), B.S.W. student and scholarship recipient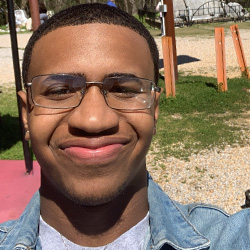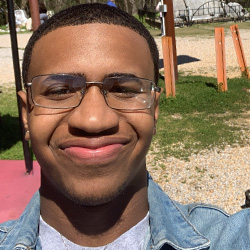 Have questions?
If you're a prospective student interested in the B.S.W. Program, please reach out to the Office of Student Success at sswinfo@vcu.edu.