Why VCU
At VCU, there is no typical student — we thrive because students come from all backgrounds and walks of life.
What brings students together in the School of Social Work is a shared passion for community causes and issues around equity and social justice, and a hunger to make a difference.
Ours is the South's oldest social work program – founded in 1917 – and consistently ranked among the nation's best over the past 20 years. With our 40+ faculty members and 500+ community partners, there are ample opportunities for students to learn how to effect the change they want to see by engaging with mentors, participating in field experiences and proactively researching the most important social issues of our time.
#28

Ranked No. 28 in Best Graduate Schools for Social Work by U.S. News and World Report *
$1M+

$1 million+ in external sponsored programs **
1/71

One of only 71 universities designated as both "Community Engaged" and with "Very High Research Activity" ***
Our school is committed to positively impacting both our students and the communities we serve. Learn about our key focuses: stepping up for our communities and pursuing social and racial justice.
In our main About VCU section, you'll find student stats, program and school rankings, and tidbits such as VCU's listing in the National Science Foundation's top 100 research universities.
The School of Social Work is committed to the Richmond community [through] engaging in research, service projects and having hundreds of students involved in field placements throughout the region. As a student at the school, you will have the opportunity to be a part of a long-standing tradition of connecting with people and organizations dedicated to improving quality of life in our community."

Maurice Gattis (he/him), Ph.D., associate professor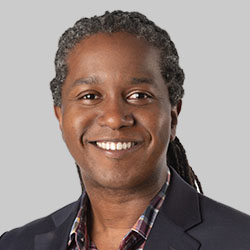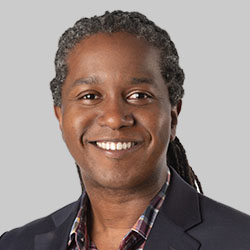 Our guiding principles
At VCU's School of Social Work, we commit to:
Being a national model for social work programs within a premier urban, public research university
Sustaining our national leadership in social work education with comprehensive programs that prepare influential scholars, practitioners and professional leaders in social work
Being an influential center within Richmond and Virginia in the development, translation and dissemination of research focused upon social and economic justice and human health
Serving as an active and powerful partner with the community, committed to impact through learning, innovation and discovery
Celebrating and maximizing the benefits of diversity to enhance student and alumni success and the value of our scholarship, teaching and service
Rally in the Valley
Date: Thursday & Friday, Oct. 27-28, 2022
Time: 9 a.m.-5 p.m. ET each day
Location: Southeast 4-H Educational Center, 15189 Airfield Road, Wakefield, VA 23888
Rally in the Valley is a conference for B.S.W. students from all over Virginia to come together. VCU's M.S.W. Program will be there to talk about our advanced standing format and graduate school.
VCU B.S.W. students can apply for a scholarship to attend. Please email sswinfo@vcu.edu for more information.

Ph.D. Online Information Session
Date: Thursday, Nov. 17
Time: 6:30-8 p.m. ET
Location: Zoom