Alumni
For more than 100 years, VCU's School of Social Work has thrived on fostering relationships among the community, students, faculty and alumni.
Much of our success stems from their commitment to our mission of promoting social and economic justice in a diverse and multicultural society.
69%

69% of our alumni choose to stay in Virginia
11,000+

Our 11,000+ living alumni stay connected through mentoring, teaching and philanthropic giving
Partner with us
Give your time and talent to help our students and school succeed. You can help by mentoring current students, meeting with graduates in your state, being a guest lecturer or partnering with faculty. Interested? Contact Anna Givens at (804) 828-0154 or sswconnect@vcu.edu.
Stay in touch
With the School of Social Work
I gradually worked my way up to make the School of Social Work more and more important in my family's budget. I designated a lot of my gift to the Social Work Administration, Planning and Policy Practice Scholarship because it's really important to me."

Allison Gilbreath (she/her), M.S.W. graduate and donor; policy and programs director, Voices for Virginia's Children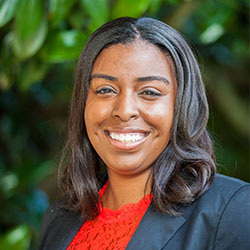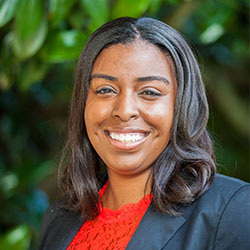 The VCU School of Social Work was a pivotal experience for both of us. We were challenged by the faculty, staff and fellow students to look at things through a lens of justice and equality for all people and to advocate for just policies and practices. The decision to create an endowed scholarship was easy, as the university and the school hold such important places in our lives."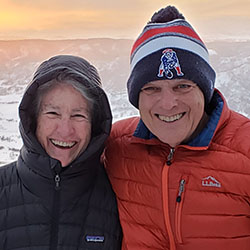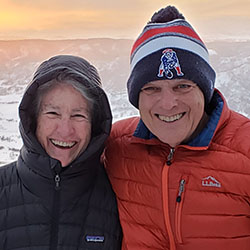 Latest alumni news
Alumni newsletter archive
View newsletters from 2019-present
April 10, 2022
Dean Angell announces Associate Dean Rebecca Gomez will serve as interim dean; we spotlight alum Angela Giles, D.B.H. (M.S.W.'98/SW); preview VCU's Giving Day; and recognize our Child Welfare Stipend Program, Associate professor Karen Chartier, Ph.D., and three additional alumni in the news.
Feb. 13, 2022
We recognize a variety of research news; spotlight alum Jackie Lawrence (B.S.W.'16/SW; M.S.W.'17/SW); and feature a CSWE honor for B.S.W. student Oscar Kemp.

Aug. 25, 2021
You can support our school as a community cornerstone; we spotlight alum Trina Davis (B.S.'01/H&S; M.S.W.'07/SW); and learn how to become a field placement site.

May 27, 2021
We celebrate our nearly 300 graduating students, retiring M.S.W. Program Director Melissa L. Stewart, Ph.D. (B.S.'86/E; M.Ed.'00/E), and mother-daughter classmates in our M.S.W. cohort
March 31, 20221
We share our commitment to social and racial justice and highlight six student fellows for the Radical Alliance for Anti-Racism, Change and Equity; and recognize a social justice award for alum Sara Van Tongeren (M.S.W.'08/SW).
Jan. 27, 2021
We celebrate our December 20202 graduates; research presentations at the CSWE and SSWR conferences; our gratitude to supports of the Make It Real Campaign; and the inclusion of six alumni in Style Weekly's annual 40 Under 40.
Oct. 28, 2020
We mourn the passing of longtime faculty member Robert "Bob" Schneider, Ph.D., just months after the loss of our other Bob, Robert "Bob" Peay (M.S.W.'74/SW); spotlight alum Jackie Washington (B.S.W.'16/SW; M.S.W.'17/SW); and recognize faculty NIH grant winners Jamie Cage, Ph.D., and Shelby McDonald, Ph.D.
Juy 29, 2020
We acknowledge painful examples of white supremacy and anti-Black racism while affirming that Black Lives Matter, and share Dean Angell's communication on anti-Black racism and violence; welcome new associate dean Rebecca Gomez, Ph.D.; and recognize our annual faculty and staff award winners, Jamie Cage, Ph.D., and Jaime Petrasek.
May 27, 2020
In the midst of the COVID-19 pandemic, we celebrate our nearly 300 graduates; faculty Stevara Haley Clark (B.S.W.'09/SW; M.S.W.'10), a Presidential Award for Community Multicultural Enrichment winner; and recent graduate John Gyourko (M.S.W.'20/SW), the NASW-VA M.S.W. Student of the Year.
March 19, 2020
We recognize the importance of Social Work Month by honoring 17 alumni featured as "Power Players" in VCU's Shafer Court Connections magazine; Making a Difference Alumni Award for Trenette Clark Goings (Ph.D.'08/SW); and presentations at the Society for Social Work and Research conference.
Nov. 21, 2019
We celebrate the accomplishments of multiple social work alumni, to state and city government positions; recognition from Style Weekly magazine; and awards from the VCU Alumni Pitch Competition, VCU Alumni 10 Under 10, and VCU Alumni Stars.
Sept. 19, 2019
We are expanding access with our fully online M.S.W. Program; spotlight alum Sophia Booker (B.S.W.'18/SW); and recognize VCU Presidential Research Quest Fund recipients Kyeongmo Kim, Ph.D., and Alex Wagaman, Ph.D.
June 19, 2019
We celebrate 463 alumni donors during the Make It Real Campaign for VCU; NASW-VA Social Worker of the Year award winner Bonita Hogue (M.S.W.'84/SW); and graduation speaker and community advocate Marc Cheatham (B.S.W.'05/SW).
April 18, 2019
U.S. News and World Report ranks the school No. 25 in the nation for best graduate schools; alum Laura Booth (B.S.W.'18/SW) wins a Fulbright grant; and faculty Alex Wagaman, Ph.D., is part of a project that receives a major housing stability grant.